Shopping Cart
Your Cart is Empty
There was an error with PayPal
Click here to try again
Thank you for your business!
You should be receiving an order confirmation from Paypal shortly.
Exit Shopping Cart
My letter was published today in the Gulf daily News 6th January 2018

This is a rebuttal to your article 'Renewable energy plans on track' (GDN, December 29). Absolutely no to waste-to-energy facilities in Bahrain! Why? (original article below)

Myth 1: Waste incineration is a source of renewable energy.
Fact: Municipal waste is non-renewable, consisting of discarded materials such as paper, plastic and glass that are derived from finite natural resources such as forests that are being depleted at unsustainable rates.
Burning these materials to generate electricity creates a demand for "waste" and discourages much needed efforts to conserve resources, reduce packaging and waste and encourage recycling and composting.
More than 90 per cent of materials currently disposed of in incinerators and landfills can be reused, recycled and composted.
Providing subsidies or incentives for incineration encourages local governments to destroy these materials, rather than investing in environmentally sound and energy conserving practices such as recycling and composting.
Myth 2: Modern incinerators have pollution control devices such as filters and scrubbers that make them safe for communities.
Fact: All incinerators pose considerable risk to the health and environment of neighbouring communities as well as the general population. Even the most technologically advanced incinerators release thousands of pollutants that contaminate our air, soil and water. Many of these pollutants enter the food supply and concentrate up through the food chain. Incinerator workers and people living near incinerators are particularly at high risk of exposure to dioxin and other contaminants.
A study published in the American Economic Review found that among US industries, the waste incineration industry has the highest ratio of negative economic impacts from air pollution compared with the financial value added by the industry.
The New York Department of Conservation found that the state's incinerators emit up to 14 times more mercury as coal-fired power plants per unit of energy.
In newer incinerators, air pollution control devices such as air filters capture and concentrate some of the pollutants; but they don't eliminate them. The captured pollutants are transferred to others by products such as fly ash, bottom ash, boiler ash/slag, and wastewater treatment sludge that are then released into the environment.
However, even modern pollution control devices such as air filters do not prevent the escape of many hazardous emissions such as ultrafine particles. These particles can be lethal, causing cancer, heart attacks, strokes, asthma and pulmonary disease.
Myth 3: Modern incinerators produce less carbon dioxide than alternatives.
Fact: Burning waste contributes to climate change. Incinerators emit more carbon dioxide (CO2) per unit of electricity (1355Kg/MWh) than coal-fired power plants (1020Kg/MWh).
Myth 4: Modern incinerators efficiently produce electricity.
Fact: All incinerators are a massive waste of energy. Due to the low calorific value of waste, incinerators are only able to make small amounts of energy while destroying large amounts of reusable materials.
Myth 5: Incinerators provide jobs for communities.
Fact: Recycling creates 10-20 times more jobs than incinerators.
Incinerators require huge capital investment, but they offer relatively few jobs when compared with recycling.
Myth 6: Incinerators are an affordable option.
Fact: Incinerators are the most expensive method to generate energy and handle waste, while also creating significant economic burdens for host cities.
Myth 7: Incinerators are compatible with recycling.
Fact: Incinerators burn many valuable resources that can be recycled and composted, and incinerators compete for the same materials as recycling programmes.
Myth 8: Countries like Denmark that are expanding incineration have the highest recycling rates and they only burn materials that cannot be recycled.
Fact: Countries and regions in Europe that have high waste incineration rates typically recycle less.
Denmark generates some of the highest per capita waste in the EU (more than 800kg each year) and more than 80pc of what is burned in Danish incinerators is recyclable and compostable.
The solid waste generation rate of Bahrain and GCC countries is very high varying from 470 to 700kg/capita/year. (2017 source https://www.ecomena.org/waste-bahrain/)
Myth 9: Modern European incinerators produce clean energy and less pollution.
Fact: Waste incinerators in the EU continue to pollute the climate and cause significant public health risk, while burning billions of dollars worth of valuable, non-renewable resources.
Jameela Mohanna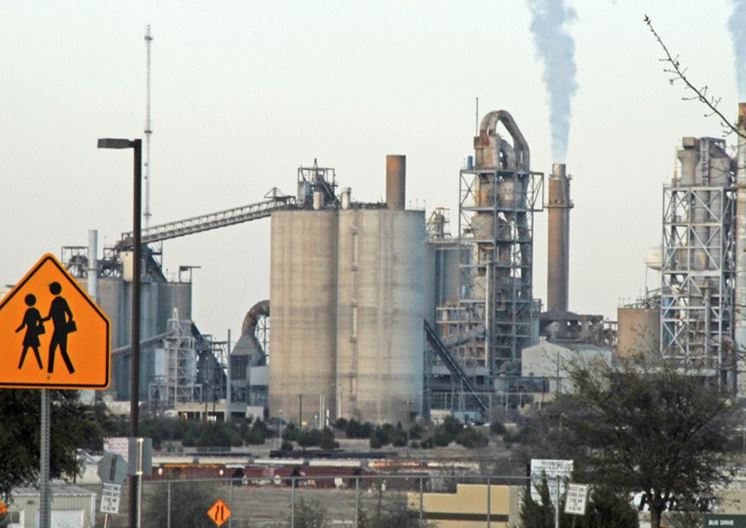 Bahrain's renewable energy plans 'on track'

Bahrain News
Fri, 29 Dec 2017
By Ghazi Alshehabi
 
BAHRAIN is on track to diversify sources of energy in the coming years, it has been revealed.
Details of a diversification plan were contained in the Electricity and Water Authority's (EWA) end-of-year report which stressed the importance of seeking alternative sources of energy.
By 2030 Bahrain's need for energy will double from 15.4 terawatts (TW) per hour to 57.6TW per hour, said the report adding that in the summer the demand will go up to almost 6,000 megawatts (MW) from 3,572MW.
The report also said that by 2030 Bahrain could get 10 per cent of the total energy needed from renewable sources.
"Bahrain has recognised the importance of diversifying energy sources and reducing reliance on electricity and traditional resources for electricity and water production in line with National Economic Vision 2030," it said.
"We are currently in the process of implementing a project to assess solar and wind power by establishing a 5MW plant for integrated technologies.
"The project in Al Dur area in the southern province will assess the effectiveness of these sources in Bahrain's conditions for large-scale applications in the future."
The report also focused on turning waste into energy as one of the EWA's alternative energy resources, as Bahrain is considered the highest waste-producing country in the GCC by producing 1.5 million tons of solid waste per year.
A project is being developed in Askar to transform waste into energy, with technologies such as an incinerator which treats 390,000 tons of solid waste annually, which can generate up to 30MW of electricity.
The report also included a seven-step renewable energy plan, first of which was establishing a solar energy plant south of Slab which can generate 100MW, followed by installing solar energy panels on government buildings which can generate a total of 50MW.
The third step will be setting up panels on existing government housing projects which can generate a total of 30MW, with the next step being setting up the panels on new government housing projects, which can generate a total of 10MW.
The fifth step will be generating 50MW through wind power while the sixth step will be setting up a station that generates energy through garbage and waste from the Tubli Water Treatment station, adding a further 30MW.
The seventh, and last, step will be establishing renewable energy systems on major projects such as project service roads and railways.
The 100MW solar power plant, which will be developed in collaboration with the private sector, is expected to be operational in 2019.
The project is part of the National Energy Efficiency Plan and the National Renewable Energy Plan.
This goal, which is expected to be fulfilled in 2025, will drive a wide range of energy and power initiatives across the kingdom.
Categories: 2018
/