Shopping Cart
Your Cart is Empty
There was an error with PayPal
Click here to try again
Thank you for your business!
You should be receiving an order confirmation from Paypal shortly.
Exit Shopping Cart
Locally grown food tastes and looks better.
The crops are picked at their peak, and farmstead products like cheeses and are hand-crafted for best flavor.
Why is buying local so important?
Eating local means more money stays within your community. Every dinar spent generates twice as much income for the local economy.
Local produce is fresher and tastes better because it is usually sold within 24 hours of being picked
Locally grown food creates important economic opportunities, provides health benefits and helps to reduce environmental impact. It also helps bring the community together and gives people the opportunity to make a difference.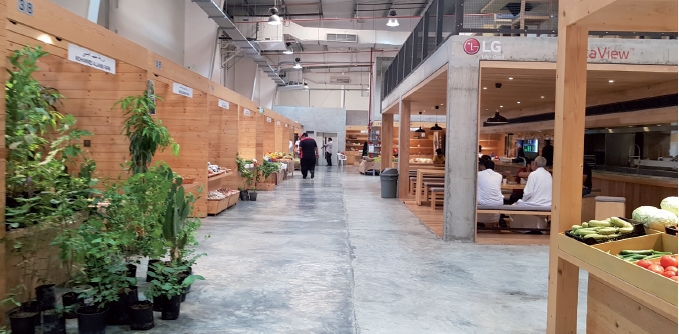 (image gulfweekly)

So reminding me today in the GULFWEEKLY that the fans of the Famous Bahrain Farmers market that operates from the Budaiya garden in cooler weather now can visit the Farmers market during the summer months in a beautiful airconditioned since march 2018 in Hoorat al Aali - behind Zayed Town  I just had to share it.
32 boots selling Bahraini crops and other items like handmade carpets, fans, flowers and plants.
The basketweaving booth from Um Mohammed Sefafa  is my favorite. Um Mohammed has been weaving baskets, carpets, bags and other items for years. She makes beautiful handcrafted old style chicken cages, bread baskets, fans, picnic baskets, table tops and more." Prices for her items start from BD1.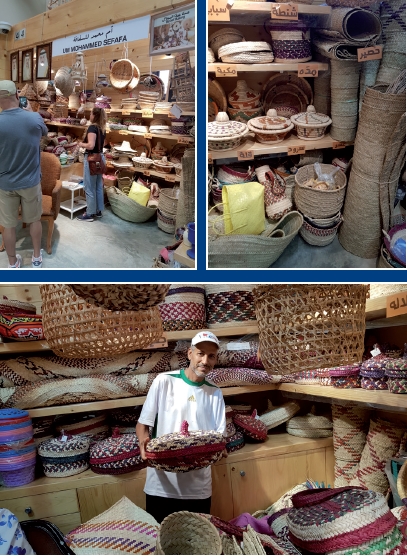 (image gulfweekly)
Farmer Hussain Ali, who works for Syed Ebrahim Jaffar Farm, is delighted with the new location and is looking forward to greeting more people to his stall which features products such as cherries for BD3 a kilo, peaches for BD3 a kilo and Bahraini mangoes for BD2 a kilo.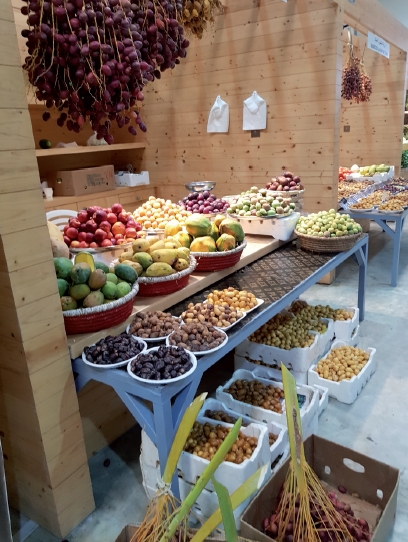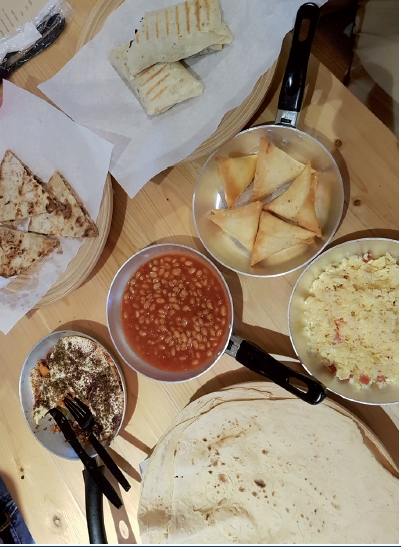 (images gulfweekly)

A Farmers Market staple is a traditional Bahraini breakfast, or from choose from a selection of burgers and croissants. Chef Manal Al Abbassi's Fatima Gül Café dishes out delicious breakfast treats such as Turkish-style eggs, tikka roub sajj and halloumi and zaatar sandwich made fresh every day.
For dessert have a Japanese ice cream from the Kane Mochi stall featuring coloured egg-shaped scoops. According to its sales executive cherelyn Torrequemada, it's gluten free ice cream covered in sticky rice with no added food preservatives.
Instead of picnicking on the grass, people can eat in a dedicated area featuring benches and tables with a friendly janitorial team waiting on the side-lines to keep the place in tip-top shape.
From July till October the summer Farmers Market is open daily from 8am-3pm sundays closed

Categories: 2018
/