Shopping Cart
Your Cart is Empty
There was an error with PayPal
Click here to try again
Thank you for your business!
You should be receiving an order confirmation from Paypal shortly.
Exit Shopping Cart
With the setting up of The new Royal society for animal welfare we will have no less than 4 separate private groups/societies that aim to solve the issue of strays in the Kingdom of Bahrain
The BSPCA - Tony the Dogfather - Bahrain strays and now the proposed new royal society.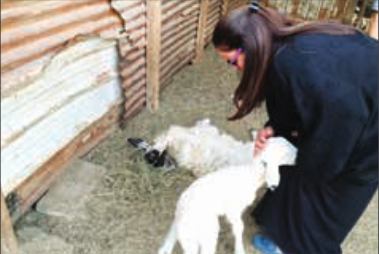 It is very kind of Shaikha Marwa to offer assistance and compensation for those farmers that were victimized by the big packs of strays roaming the Island, we used to have a horse stud not so many years ago in Saar and had nightly attacks by packs of dogs - they dug under the existing fencing, killed and maimed many of our lifestock that was on the farm, so making fencing higher will not solve the problem at all only high stone walls with closed gates will help which for many of the farms is not possible due to the funding/permission needed.
Catch, neutering and releasing still lets them form packs where they are released, and so does not solve any problems either.
Instead of having all these separate "private" groups dealing with the problem of strays its about time the municipalities/Government either supports the existing societies with funding or takes full responsibility of the problem as for far too long now they have washed their hands off the issue by pushing off the problem to private funded societies (without giving any funding or support what so ever apart from donating land) taking no heed in the disastrous results of their decades of ignoring the issues which are getting worse each year by the increase of animals dumped/breeding, decimation of wildlife, digging up of graves, attacks and menacing behavior of pack and individual dogs to children, pedestrians and lifestock alike.
We desperately need regulation and enforcing the licensing of pet shops, puppy farms, private breeders, importers/smuggling of exotic animals,with the fining and/or jail for those organizing and participating in dogfights and animal cruelty.
The location of the proposed facility is in an existing protected area for wildlife were there are big herds of Reem gazelles roaming free from fear of strays, and so maybe there is the space for it, however putting it next to Al Areen wildlife park might become a problem when strays escape the facility and decimate wildlife inside and outside Al Areen park.
Maybe instead of setting up yet another society the kind Shaikha Marwa could fund and become a spokesperson for one of the existing societies.
A facility with a no kill policy might be called humane, but it will be using precious funds on animals that either chronic sick (and might not be adopted because of recurring cost involved) hurt and not saveable and animals that are not adoptable for many other reasons.
"A good deed done to an animal is like a good deed done to a human being, while an act of cruelty to an animal is as bad as cruelty to a human being."

Categories: 2015
/