Shopping Cart
Your Cart is Empty
There was an error with PayPal
Click here to try again
Thank you for your business!
You should be receiving an order confirmation from Paypal shortly.
Exit Shopping Cart
Because we have guests we went to see the famous landmark "the tree of life" in the Sakhir desert.
I was saddened that while the security man was hiding in his cubby hole many people were climbing on the tree and walking over the small settlement found near and around the tree.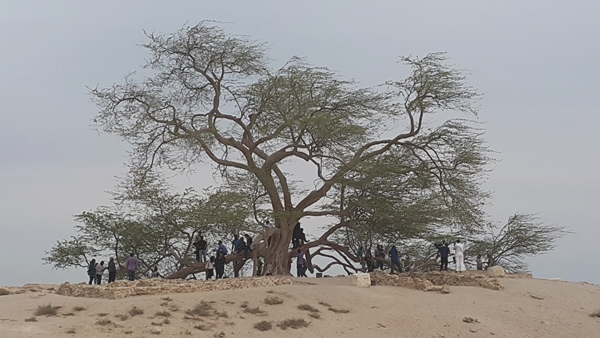 My daughter wanted to climb it too and when I chided her for wanting to do so by telling her to respect the once majestic tree, it was in a sad condition with major branches removed and the burned middle part, those that heard came down shamefaced.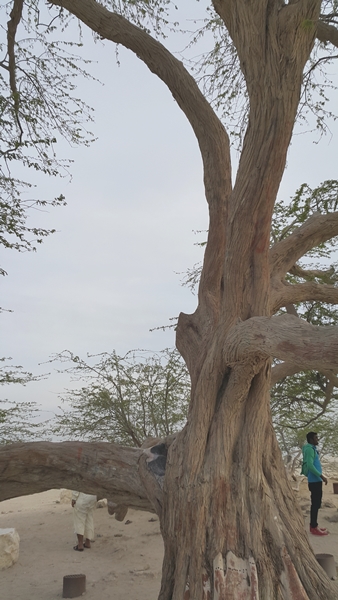 "Why is this historic landmark no protected better and properly fenced off?"
At the rate the visitors are disrespecting the monument
not much of the recently found settlement will be left.
It's estimated that the tree has up to 50 000 visitors yearly.
Surely it's prudent to take a more proactive approach to conserve the history of the Kingdom of Bahrain.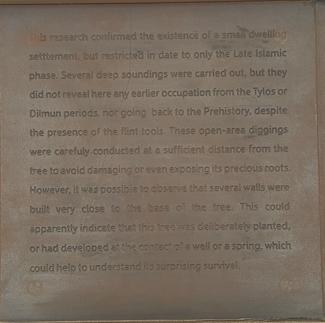 The mini museum was informative however the signs are near unreadable due to erosion (see attached pictures) so maybe there could be some restoration done by the sponsoring company (BAPCO/Tatweer).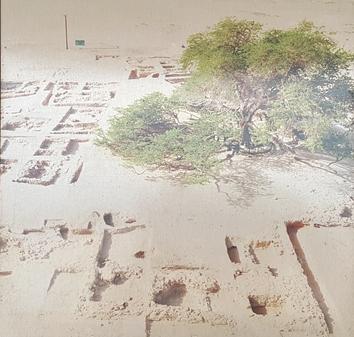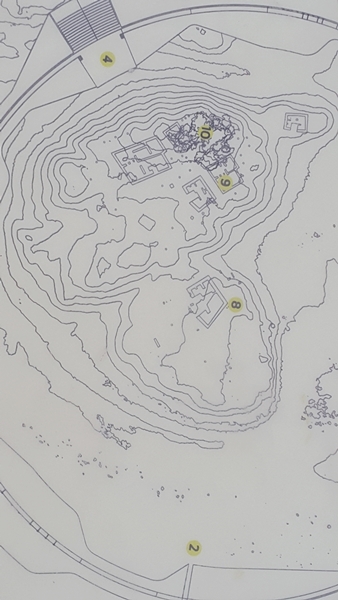 We also visited the first oil well museum (BAPCO), where the display cases were dusty and many items mixed up and not properly labeled (mineral section).
If Bahrain wants to encourage tourism they should first make sure that existing museums, monuments and historical areas are properly conserved and protected.
Categories: None
/