Shopping Cart
Your Cart is Empty
There was an error with PayPal
Click here to try again
Thank you for your business!
You should be receiving an order confirmation from Paypal shortly.
Exit Shopping Cart
In Bahrain many people run their air conditoners even in the winter, because of it being a white sound that filters out outdoor sounds, in the winter the fan option is used to keep the rooms at a warmer temperature.
It is important to service a unit at least every 6 months in Bahrain to minimize air born bacteria that can be detrimental to the health of you and your loved ones.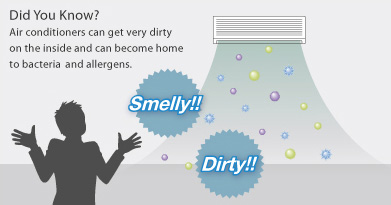 The problem comes to play when the filtered, often not so filtered, return air deposits mold spores and bacteria on the moist coil surfaces. (Most air conditioner filters will not filter mold spores and bacteria and actually act as a breeding ground for mold and bacteria.)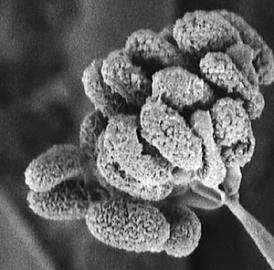 As the air conditioner system cycles on and off, the air conditioner gets damp, cold, and warm. This wet, dark environment is a perfect breeding ground for mold and bacteria.
Many forms of mold love this atmosphere including Listeria, a bacterium that loves ice bins and air conditioner systems. Listeria is known for its ability to cause large outbreaks of food poisoning in restaurants.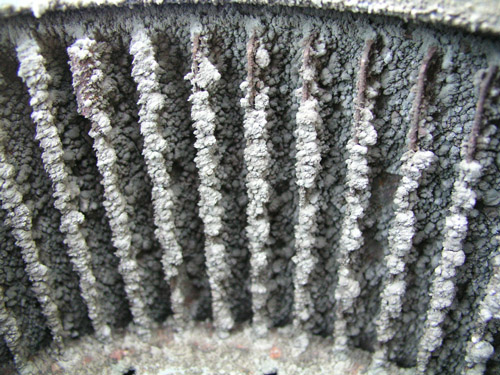 Mold and bacteria buildup on an air conditioner coil will give you the following problems:
• mold odors;
• airborne mold;
• increased allergy risks;
• increased mold colonization of environment;
• increase in airborne bacteria and associated risks
Top five health concerns that surround the use of air conditioners.
1. Illness and constant fatigue
Research shows that people who work in over air-conditioned environments may experience chronic headaches and fatigue. Those who work in buildings which are constantly being pumped full of cool air may also experience constant mucous membrane irritation and breathing difficulties. This leaves you more vulnerable to contracting colds, flu's and other illnesses.
2. Dry skin
Long hours spent in air conditioned environments causes your skin to lose moisture; if you are not aiding your skin with a constant supply of moisturizers you may begin to suffer from dry skin.
3. Adds to the effects of your chronic illness
Central air conditioning systems are known to enhance the effects the illness that you may already be suffering from. AC is notorious for increasing the symptoms of low blood pressure, arthritis, and neuritis, making pain management more difficult for those adamant on using their central air.
4. The inability to deal with heat
Those who spent a lot of time in an air conditioned environment become increasingly more intolerant of hot summer temperatures. This is mainly caused by the stress on your body from moving from a cool environment to the sweltering outdoor air. This intolerance of the heat has led to an increase heat related deaths during heat waves.
5. Breathing problems
Though your car's AC may be a saving grace while stuck in traffic on a hot day they are the worst offenders for circulating germs and micro-organisms that cause breathing problems. Researchers found eight types of mold living inside cars tested. Air conditioners are also known to circulate air-borne diseases such as Legionnaire's Disease, a potentially fatal infectious disease that produces high fever and pneumonia.
A car's air conditioning system can be a breeding ground for harmful bacteria, microorganisms, molds and fungi. This generally results in an unpleasant odor, but can be a serious a health concern, especially for sufferers of asthma and allergies. A modern car's air conditioning system is very conducive the growth of bacteria.
Once the bacteria has grown, the air passes over the evaporator picking up particles of this waste before entering the car's cabin through the air conditioning vents, you'll smell it before you see it.
Medical conditions caused by situations like this has been given a name; Sick Car Syndrome.
Symptoms of Sick Car Syndrome include:
- Headaches
- Running nose
- Drowsiness
- Itchy and/or watery eyes
- Flu like symptoms
How can you avoid this? Regularly service both the home and car air conditioning units and clean the filters in the home unit every week when in use (with a hoover to remove all dust and spores, water will encourage more bacteria to grow.
Categories: 2015
/