Shopping Cart
Your Cart is Empty
There was an error with PayPal
Click here to try again
Thank you for your business!
You should be receiving an order confirmation from Paypal shortly.
Exit Shopping Cart
A greener country
The best time to plant a tree, was 20 years ago the second best time is now.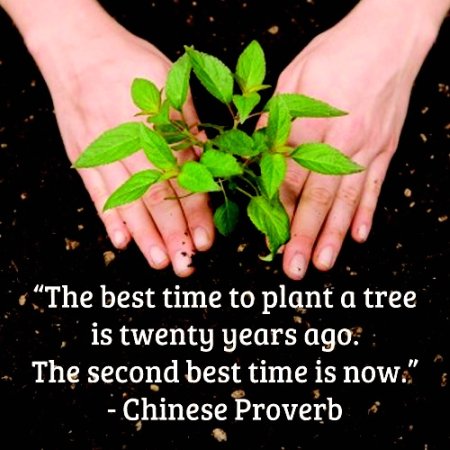 The weather is lovely this time of the year however the seasonal high winds daily remind you that most of the Kingdom is a desert which covers the exterior and interior of houses with a fine film of sand/dust.
Very little to be done about most will say, however every patch of grass, tree or bush planted in your garden or in front of your house will be of benefit to you and the planet (most important hold down that pesky sand)
• Trees absorb odors, pollutants and gases
• In one year an acre of mature trees can provide enough oxygen for 18 people. (about 100 trees)
• Trees cool the streets and the city/villages
• Three trees placed strategically around a single-family home can cut summer air conditioning needs by up to 50 percent
• Shade from trees slows water evaporation from thirsty lawns
• Trees reduce runoff by breaking rainfall thus allowing the water to flow down the trunk and into the earth below the tree. This prevents storm water from carrying pollutants to the sea
• Trees help prevent soil erosion (holding that pesky sand)
• Trees shield children from ultra-violet rays
• Fruit trees and date palms provide food
• Trees heal: Studies have shown that patients with views of trees out their windows heal faster and with fewer complications. Children with ADHD show fewer symptoms when they have access to nature. Exposure to trees and nature aids concentration by reducing mental fatigue.
• Some trees like the Neem tree (Azadirachta indica) also known as Indian Lilac are highly medical beneficial
• Trees reduce violence: Neighborhoods and homes that are barren have shown to have a greater incidence of violence in and out of the home than their greener counterparts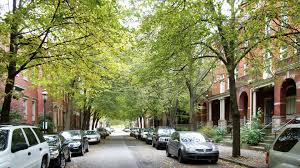 • Trees provide a canopy and habitat for wildlife
• Trees can mask concrete walls or parking lots, and unsightly views. They muffle sound from nearby streets and freeways, and create an eye-soothing canopy of green. Trees absorb dust and wind and reduce glare.
• Trees increase property values
• Studies show that the more trees and landscaping a business district has, the more business will flow in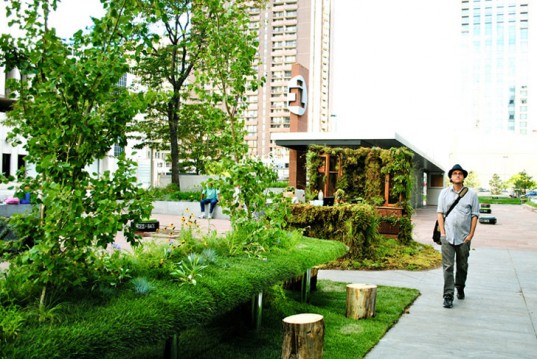 The foliage-covered offices are located in Denver's 16th Street business district.

• A tree-lined street will also slow traffic
Tree plantings provide an opportunity for community involvement and empowerment that improves the quality of life in our neighborhoods. All cultures, ages, and genders have an important role to play at a tree planting or tree care event.
Every tree makes your house/neighborhood more relaxing and beautiful, however always make sure it is an indigenous type of tree that doesn't cause problems like the conocarpus and eucalyptus hich might break into your sewers/ waterline to get to your water supply.
Veggies that grow well in the winter include pumpkins, cucumbers, capsicum and chilis. In the spring time, eggplants, potatoes, zucchini and onions do well. Tomatoes and herbs do well most of the year, but may need protection from the sun over the summer.
However anybody can do it just in their garden, street, neighborhood or donate sapling(s) to schools etc. Or cultivate herbs in containers around the house for kitchen use. A great way to get kids involved is using seeds from fruit (that normally get thrown out) or a pineapple head to grow new tree.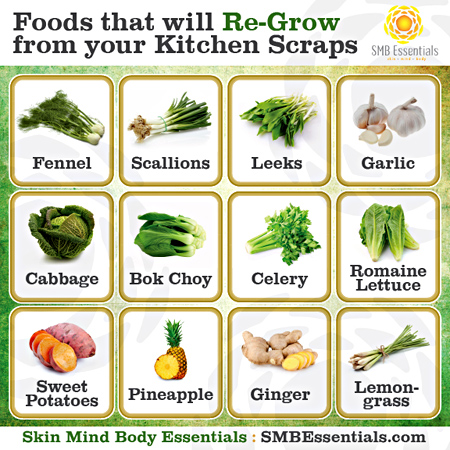 A great resource for our desert environment is http://www.expatwoman.com/dubai/monthly_gardens_gardening.aspx
Have fun growing
Categories: 2015
/