Shopping Cart
Your Cart is Empty
There was an error with PayPal
Click here to try again
Thank you for your business!
You should be receiving an order confirmation from Paypal shortly.
Exit Shopping Cart
Everybody has a mobile, with charger battery and other electronic accessories. Many have laptops and a host of other electronic items too like VCRs, DVD Players, Printers, Fax Machines Scanners, Cell Phones, MP3 Players Etc.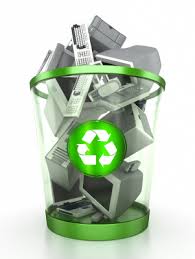 But what do you do with it when it is broken and obsolete? Put it in the trash?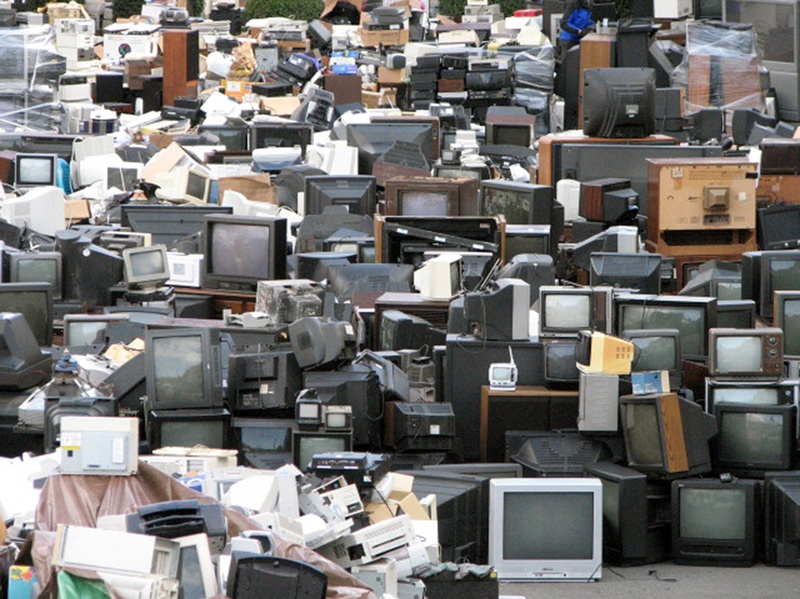 When you look at a computer or cell phone, it doesn't seem to be dangerous. Typically, only the outer casing is visible, but it's what's inside that poses a threat to the environment, people and animals. Electronic products are jam-packed with heavy metals, semi-metals and various chemical compounds that can leak into soil and become hazardous. Things like lead, mercury, copper, barium, nickel and even arsenic are all present within a variety of electronic products. As they're being thrown away or placed in the landfills, the products often break which can expose the inner workings and those dangerous chemicals and metals.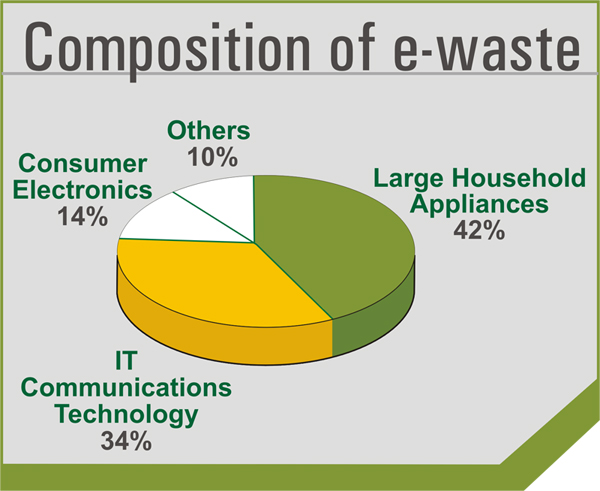 Old electronics can be recycled into a variety of new products.
The Recycle IT project (2012) aspired to repair and refurbish obsolete IT equipment in an aim to help Bahrain get greener. Recycle IT's overall concept was to collect used laptops and later donate these devices to NGO's and underprivileged families.
Unfortunately their website no longer exists – their facebook page has seen no activity since June 2014.
The Coca-Cola Foundation holds a yearly 'Ripples of Happiness' program
In April 2014 the University of Bahrain's submission, entitled "E-Cachra "was recognized for its environmental initiative to raise awareness and reduce electronic waste (e-waste) in the kingdom of Bahrain.
As part of the project, the University of Bahrain team planned their activity to coincide with the University's National Day event held at its campus annually, to educate fellow students of the dangers of e-waste and raise awareness on the safe, alternate disposal methods.
The findings of the survey, which attracted participation from over 500 students, highlighted awareness levels of the dangers of e-waste which contains hazardous chemicals and the importance of recycling the e-waste to minimize environmental damage. The report was submitted to the Ministry of Municipalities & Urban Planning in Bahrain highlighting the issue.
That is almost a year ago, what is the action if any taken by the Ministry with regard to this pressing issue? Many people have multiple mobiles and keep buying the latest models with alarming frequency.
Meanwhile in Dubai
Averda, the largest waste management company in the Middle East and North Africa, held the official launch of Dubai's first electronic waste (e-waste) collection service in partnership with Dubai Municipality during "Clean Up the World" campaign on 10 November 2014.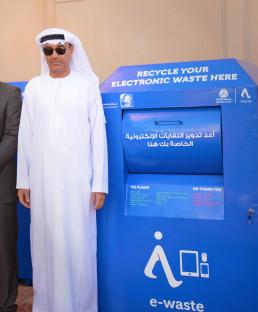 This is the same company that is cooperation with "green vision Bahrain" (GDN 1st Feb 2015) is going to place recycling machine in private schools etc, to encourage recycling of soft drink cans and plastic water bottles.
But what happens to it after it is collected? There are many facilities in the Emirates that deal with e-waste but what about Bahrain?
The Samsung dealer is Bahrain is not and has to plans to set up a program
Batelco: has no program to collect e-waste despite being one on the biggest telecom companies in the Kingdom and selling many handsets/pcs etc. any plans to pick up the slack and become more environmental responsible?
Viva: has no program to collect e-waste either and no plan in the future so far!
Zain had a program in 2011/2012 but discontinued it – with plans to restart it again but when?
On Ericsson Global it is written; "Ericsson is committed to proper handling of electronic waste. We have set an ambitious long-term objective: By 2017, we aim to achieve 50% of e-waste take-back versus equipment put on the market." Does that also count for Erisson Bahrain? Where can we deliver our e-waste if they do.
Isn't it time for a compulsory collection and recycling program for all major sales points of electronics in Bahrain? There are enough e-waste facilities in the GCC that could deal with our problem.
Categories: 2015
/