Shopping Cart
Your Cart is Empty
There was an error with PayPal
Click here to try again
Thank you for your business!
You should be receiving an order confirmation from Paypal shortly.
Exit Shopping Cart
By AHMED AL OMARI, Posted on » Sunday, February 01, 2015 Gulf Daily News

AN ingenious new machine that rewards people for recycling will be set up in private schools and universities across Bahrain.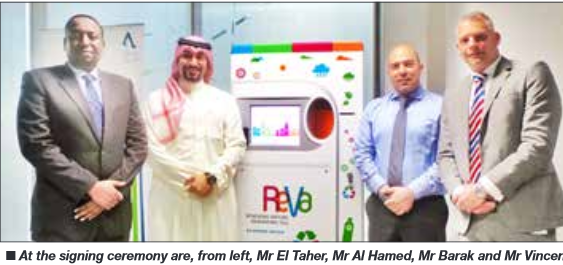 Anyone who deposits a plastic bottle or aluminium can in the Reverse Vending Machine (RVM) will receive a code that can be used to collect points online, which can then be exchanged for airline tickets, electronics or toys.
The recycling technology is being brought to the country by Green Vision Bahrain after signing an agreement with Beirut-based waste management firm Averda, which has designed and implemented the RVM in more than nine countries.
It is expected to be rolled out by mid-February, according to Green Vision Bahrain senior public relations and marketing consultant Ahlam Khalifa.
"The RVMs will be launched in stages. First, the machines will be placed in private schools and universities," said Ms Khalifa.
"Then in major malls around the country until the machines are familiar.
"The idea is that the machines should eventually be placed in industrial areas and areas with labourers as they consume lots of canned and bottled drinks on sites."
The company will initially award gifts such as electronics, airline tickets, household items and toys for children, but will eventually offer cash to people with the highest points, said Ms Khalifa.
"The machines will work sort of like an ATM machine once you get your card after registering," she explained.
"You will put your card into the machine, deposit the bottles and cans and your account will be credited with points which you can redeem on our website, where we have a variety of things to pick from.
"For example let's say you have 1,000 points - if a ticket to somewhere is available, you can redeem those points to get the ticket or choose from a list of other things.
"This will motivate people to collect more and more.
"To attract more people in the industrial areas we will be introducing cash redemption eventually."
Ms Khalifa said two different types of machines will be set up, including one that will display information about ways to protect the environment.
"We have two types of machines; one with an LCD screen and one without, and we have specifically chosen not to put LCD ones in schools so they won't distract children," she added.
"The ones with the LCDs will be placed in malls and will display environmental information.
Motivation
"We believe that the machines in schools will do well as children will be motivated by the rewards they can get for the points they earn.
"The hope is that they will be motivated enough that they will bring bottles and cans from their homes as well as those they use in schools to get as many points as possible."
The signing ceremony for the agreement was attended by Green Vision Bahrain chief executive Ahmed El Taher, general manger Asim Al Hamed, Averda GCC operations head Jeroen Vincent and UAE country manager Yousef Barak.
It's a pity they didn't employed the Bahraini team that developed such a machine back in 2009 for the Microsoft Imagine Cup.
A "genius touch" team from University of Bahrain the developed this in Bahrain in 2009and they won the Regional Microsoft Imagine Cup - the Bahrain Team's Project 'Cash Trash' Chosen as the Winning Innovation 2009
The University of Bahrain team named 'Genius Touch' developed a project titled 'Cash Trash' that is developed around environment protection. Cash Trash is a smart bin that will allow users to get points for all the recyclable material they put in the bin. Using simple software such as Bluetooth and sensor technologies, the bin can calculate how much energy can be saved with points given away as incentives to encourage users to recycle.
http://www.albawaba.com/news/university-bahrain-wins-microsoft-imagine-cup-regional-finals
However I am happy to see that more companies come up with innovating idea's to encourage recycling (but where does it go once it is collected?)
And if also soft drink companies would start use glass soft drink bottles again and give emballage it would save a lot of space in the landfill and conserve resources that otherwise would be buried.
One ton of recycled Aluminum saves:
• 14,000 kWh of electricity.
• 6295 Liters of oil.
• 237.6 million Btu's of energy.
• 10 cubic meters of landfill space.
Aluminum takes 200-500 years to fully degrade in a landfill.
Recycling aluminum takes 95% less energy than making aluminum from raw materials.
Recycling one aluminum can saves enough energy to run a TV for three hours.
There is no limit to the number of times aluminum cans be recycled.
Recycled aluminum can be returned to store shelves in as little as 60 days.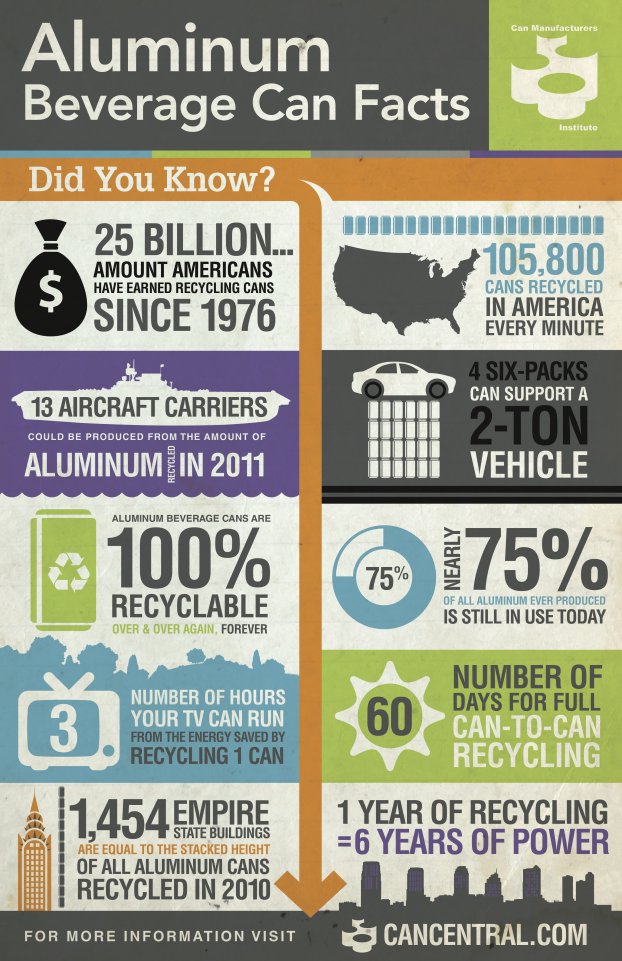 One ton of recycled plastic saves:
• 5,774 Kwh of energy,
• 2591 liters of oil,
• 98 million Btu's of energy
• 30 cubic meters of landfill space.
It takes Plastic 20 to 1000 years to decompose
1 recycled plastic bottle would save enough energy to power a 60-watt light bulb for 3 hours.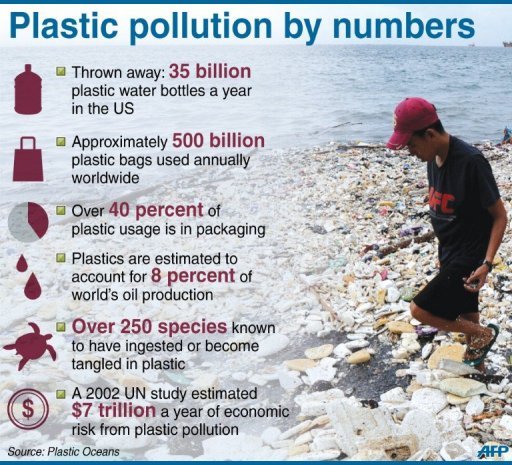 Categories: None
/