Shopping Cart
Your Cart is Empty
There was an error with PayPal
Click here to try again
Thank you for your business!
You should be receiving an order confirmation from Paypal shortly.
Exit Shopping Cart
Hotels, resorts and shopping malls are planned on underused land in the Southern Governorate.
With the problems the tourism industry has faced in the past few years, curtailing of services they are allowed to offer, increased tourism taxes (yes Bahrain no longer is tax free they just rename it as levies), the low salaries for Bahraini nationals in tourism-related careers and the low occupation rates in hotels and resorts alike (of which there are more than 232 on a mere 765sqkm) - we really don't need more hotels/resorts or even air, water and soil polluting industries on every available corner in the kingdom.
In Bahrain, land is a prime and exceedingly expensive resource. Many private housing projects are not within reach of the common man. Even with loans from the housing bank it becomes near impossible to purchase a new decent three-bedroom house for a family. So second and even third loans need to be taken and both parents have to work to make ends meet, having to leave the care of their children in the hands of foreigners of different cultures and religions.
This is leading to degrading of our traditions and social conduct because mothers are needed to raise their children at least until the age of seven, which is said to be the time the child's habits are formed.
Due to the increasing influx of foreigners with high salaries and extra benefits, freehold projects come up on artificial islands and prime green zones. Prices for buying and renting housing has skyrocketed over the past few years. It's near impossible for a Bahraini to purchase a house without living on or below the poverty line with their families to accomplish their dream of owning a house.
Population 1950: 109,650 of which 18,471 (18 per cent) were foreigners.
Population 2013: 1,360, 000 of which 64pc are foreigners.
Many government housing projects do not have gardens or green play areas that are needed for a healthy childhood, sunlight and relaxation.
For example, Hamad Town has only one public garden in the middle of town to serve a population of 166,824 (2001). And they are building new houses in many small strips of land without green zones.
Tourism in Bahrain can't develop much further without losing our national pride and identity; already tourism-related industries have changed traditional crafts to the taste of foreigners.
Juffair is a good example for the craziness of building private apartment buildings and hotels next to double-storey houses of Bahrainis who have lived there for generations (taking away their privacy).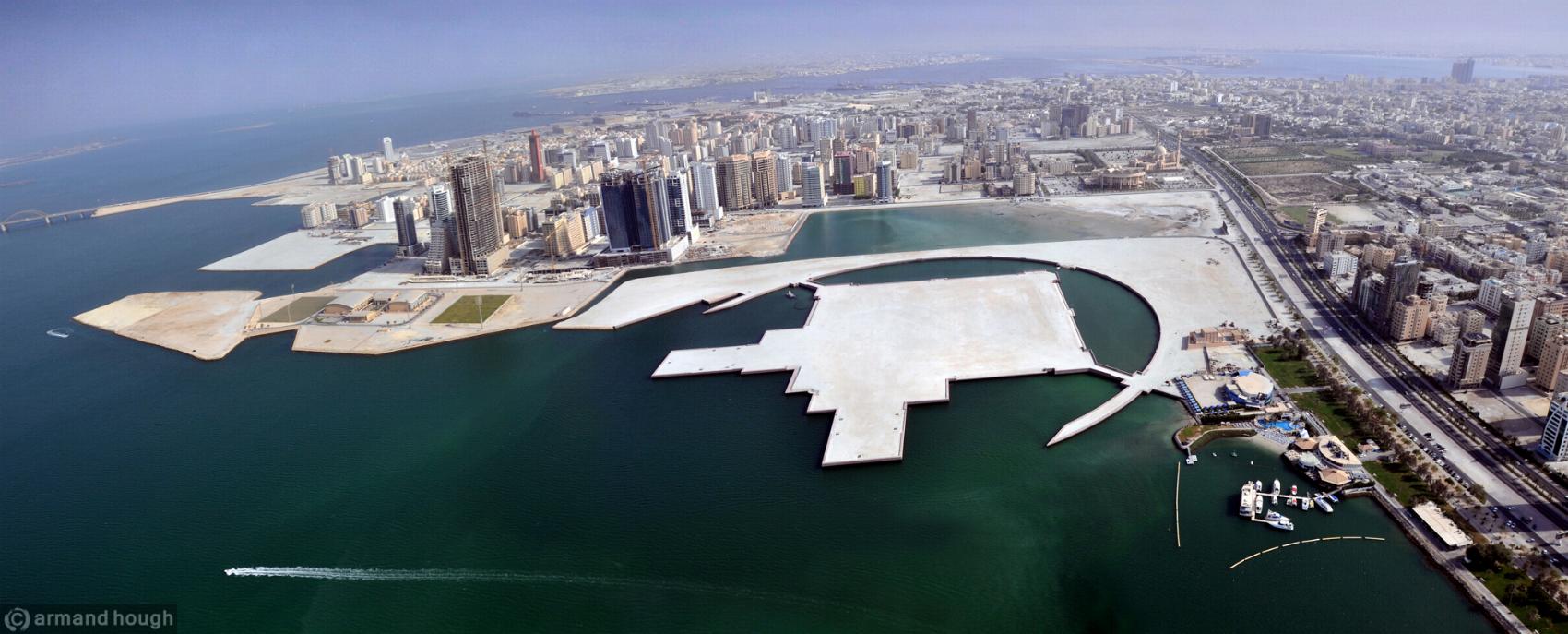 Because zoning in Bahrain is changed time and time again to encourage investment, many projects are encroaching on our local neighbourhoods. Although Bahrain is very lenient and accommodating to visitors, most seem to forget that we are a Muslim country. Although they are not forced to cover up, they can at least not walk around in ultra-shorts and tanktops while going to the supermarket. Trying to find a parking spot in the America alley (with all the restaurants) had me being propositioned twice. As there is demand there will be those that will provide it and many youngsters that can't find jobs are going for the easy money now.
Bahrain is too small to comfortably increase our population (even temporary) with most of our water coming from desalination plants that also generate electricity. Natural resources are scarce and should be used to benefit the local citizen first and foremost, before increasing burden on visitors.
To generate more money a zakat tax could be imposed over profits of industries because in the end it's all about money.
Categories: 2015
/