Shopping Cart
Your Cart is Empty
There was an error with PayPal
Click here to try again
Thank you for your business!
You should be receiving an order confirmation from Paypal shortly.
Exit Shopping Cart
While driving through sakhir desert I was stunned by the garbage left by the campers in the previous season.
If I was the southern municipal council I would trace the way back owners of the left behind tents - wood- toilet- porta-cabins etc, which is possible  since every person that wanted to camp had to have a license and place assignment numbers.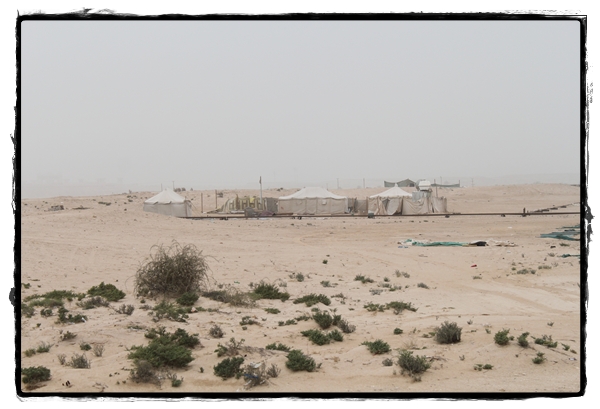 Bahraini's might like camping- but their refusal to clean up after themselves should be penalized - with heavy fines and community work!!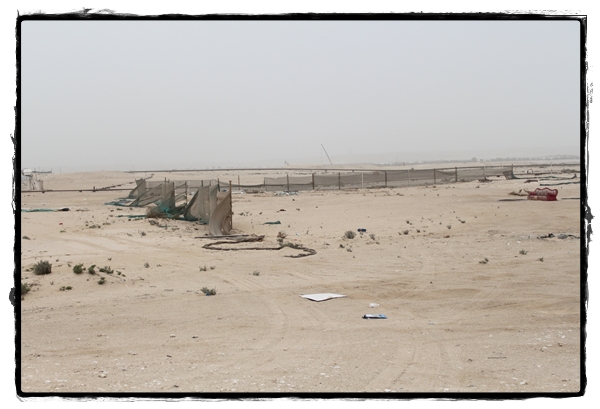 I am sure some unemployed youngster could be hires as partimers cleaning up the once beautiful clean desert with possiblity to make profit from sales..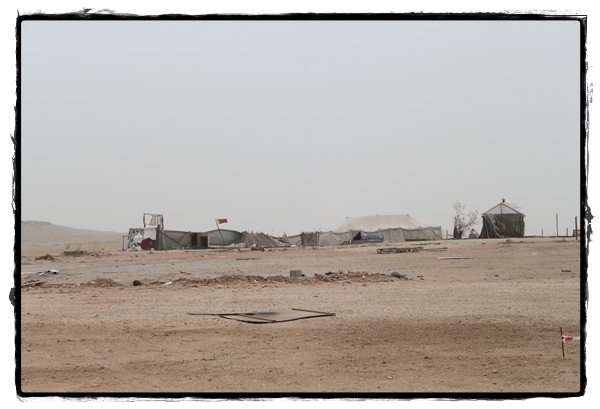 Whole camps have been abandoned - who dares to says bahraini's are poor should have a look in Sakhir and these camps..
Our destination: the tree of life:
Rumored to be 400 years old if the legend is to be believed.
Strange because this type of mesquite tree lives only for about 50 years.
It was cordoned off with prickly wires and a metal fence.
It was sad to see the names spray painted and carved in this majestic tree.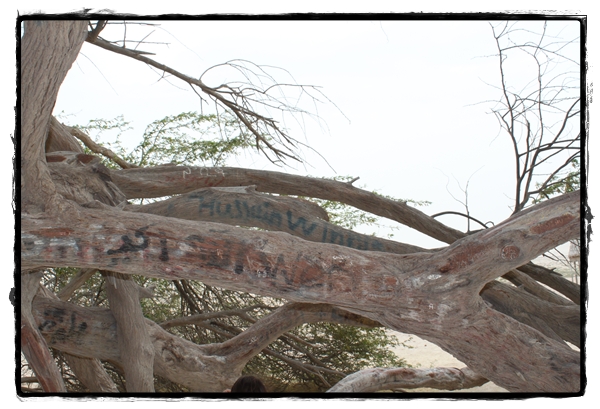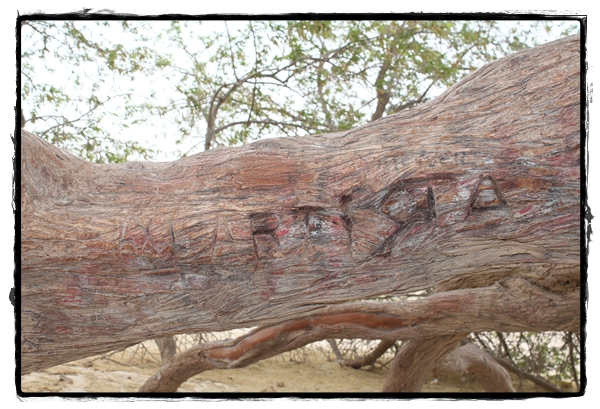 It is huge and the lower branches rest on the sand even if it can never be 400 years old it is still a sight to behold.
The damage to the tree is horrific- in the middle of the tree a miscreant had made a bonfire in the life tree- it is sickening a ccv camera should be placed.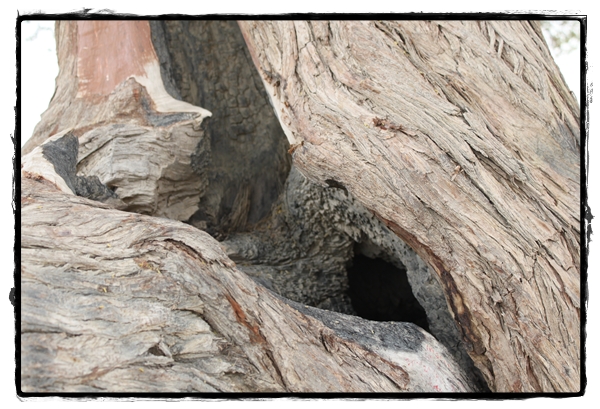 Some huge branches were  nearly broken of the tree because of climbing  abuse of groups of kids and/or tourists thinking it is okay  to do this type of damage to a living being!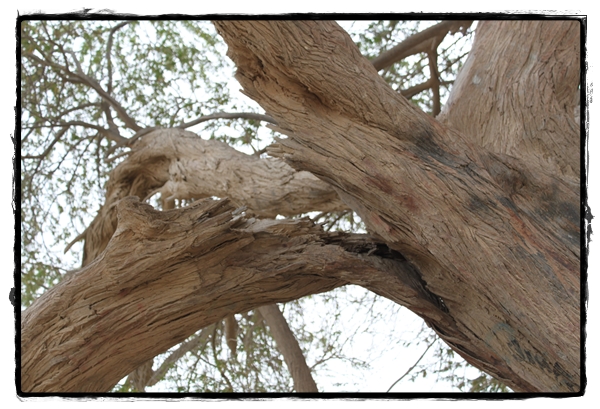 On the lower base of the tree there were a series of 1 cm wide deep round holes drilled into the life wood..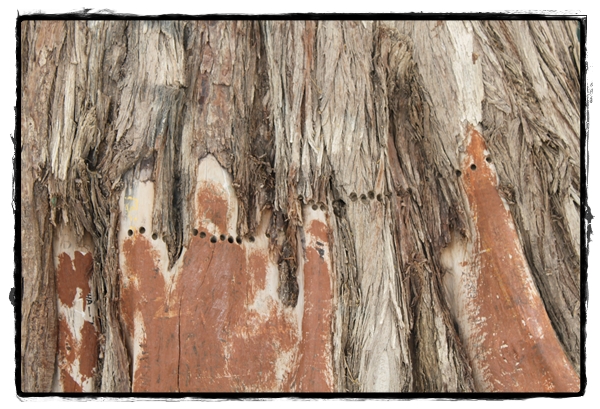 This was on the BNA website dated October 12th 2009.

PRIME MINISTER SHAIKH KHALIFA BIN SALMAN HAS GIVEN HIS WISE DIRECTIVES TO SET AN INTEGRAL SCHEME TO DEVELOP THE PROJECT, INSTRUCTING THE TOURISM SECTOR TO CARRY OUT THE PLAN TO TURN THE PLACE INTO A TOURISM SITE.
Please let go of this idea just protect the area and the tree from any future development as to keep it as natural as possible!!.

Categories: 2012
/