Shopping Cart
Your Cart is Empty
There was an error with PayPal
Click here to try again
Thank you for your business!
You should be receiving an order confirmation from Paypal shortly.
Exit Shopping Cart
I came back from the Bahrain Green tec. a few weeks ago and thought to myself what can I do about the incinerator ?

Even if this doesn't spew out co2 due to stringent laws (but how will these be enforced in the Kingdom of Bahrain?) the fact remains that it's end product is highly  poisonous ash.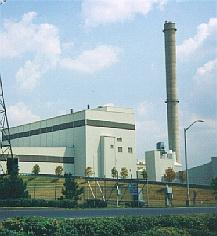 Some information:

INCINERATORS make waste more toxic and ...
-Do noteliminate waste, but change the form of waste into hazardous air emissions and toxic ash.
-Convert 30% of thewaste burned into toxic ash, which EPA allows to be used as daily landfillcover.
-Spread hazardouscontamination worldwide; contaminating air, soil, and water.
-Are a major source of 210 different dioxin compounds, plus mercury, cadmium, nitrous oxide, hydrogen chloride, sulfuric acid, fluorides, and particulate matter small enough to lodge permanently in the lungs.
"Incinerators release carcinogenic (cancer-causing) and toxic chemicals from their smoke stacks, including heavy metals (such as arsenic, lead, cadmium, mercury, chromium and beryllium); acid gases, including hydrogen fluoride partially-burned organic material such as polyvinyl chloride (PVC), herbicide residues, and wood preservatives; other organic chemicals, including polycyclic aromatic hydrocarbons (PAHs); and dioxins and furans.
One recent analysis identified 192 volatile organic compounds being emitted by a solid waste incinerator.
Several PAHs and dioxins and furans are known or suspected human carcinogens.
Dioxins were named as "known" human carcinogens by the World Health Organization in 1997.
Now a series of reports from around the world have cast even more doubt on the safety of solid waste incineration, further dimming the industry's prospects in the U.S."

The incinerator industry promotes a false belief that the choices in handling our waste are either burning it to "make energy" or burying it in a landfill.
But the existence of a trash incinerator (what I call a Waste of Energy facility) does not eliminate the need for a landfill.
There is waste which cannot be incinerated (10-15% of the waste stream), and after burning there is a significant amount of ash which must be landfilled (10-15% by volume, or about 30% by weight).
Burning Recyclables
Sometimes people are led to believe only items which cannot be recycled are processed, but the incinerator  do not exclude recyclable materials from being incinerated.
And if you ask a facility manager or an industry spokesperson why they don't remove the recoverable material they will say, "It's not my job." Their job is getting BTUs from plastic and paper, not recycling.

You will hear the marketing claim that communities with incinerators have the greater recycling rates.
Incineration is not the cause of higher recycling rates (unless the leftover ash is counted as "recycling," ).
The only recoverable materials from an incineration facility are the metals left over after the burning process.
Metal recovery accounts for a 2-3 % increase in recycling rates and can be reached with a lot less than the yearly BHD 18 720 000 price tag of trash incinerators they want to build.
The destruction of recyclable resources is just one reason that providing incentives to trash incineration is the wrong direction
TIRES:(
Paper Each ton (1000 kilo's) of recycled paper can save:
-2.29 cubic meter of landfill
-17 (9.1 meter) (pulp) trees
26500 liters of water
1 438.45 liters of oil
4100 kwh of energy
saves 1.32 tonnes of CO2
The amount of wood and paper they throw away each year in the USA is enough to heat 50,000,000 homes for 20 years.

 To come back to the question how could I possibly stop the incinerator?
I am compiling information about the incineration of waste versus recycling.

Inshallah my meeting with the one person that can help me will go as it should.

Categories: 2012
/