Shopping Cart
Your Cart is Empty
There was an error with PayPal
Click here to try again
Thank you for your business!
You should be receiving an order confirmation from Paypal shortly.
Exit Shopping Cart
7th August 2018 the following article appeared in the GDN about the newly established Estidama with long time recycling avocate Bob Doig
A call to those living near by to use these bins so more locations will be available in the future.
A PILOT scheme to install recycling bins in residential areas has been launched in Nabih Saleh.
Read Full Post »
A crying Shame for Bahrain's recycling efforts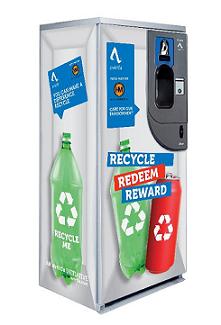 Gvision to sell it's Reverse Vending Machines RVM for lack of sponsors in Bahrain
Read Full Post »
From the earth day network I received the following message that I would like to share :
Dear Friends,
Let's work together to get rid of millions of tons of waste polluting our land and sea!
This Saturday, September the 15th is World Cleanup Day, and millions of people worldwide will take part in removing plastic and other types of waste from the world's coastlines, rivers, parks, cities, and ...
Read Full Post »
Locally grown food tastes and looks better.
The crops are picked at their peak, and farmstead products like cheeses and are hand-crafted for best flavor.
Why is buying local so important?
Eating local means more money stays within your community. Every dinar spent generates twice as much income for the local economy.
Local produce is fresher and tastes better becau...
Read Full Post »
Heya Beya, who is cleaning up the plastic pots? Yet again lazy traders will be  causing pollution and should be held responsible for the act.
We celebrate with our children and grandchildren each year the sacrifice of Heya Beya and as the children don't grow them we should make it a point to buy only those in palm-frond baskets.
Unfortunately, the past few years I saw many people with their children carrying pl...
Read Full Post »
My letter was published today in the Gulf daily News 6th January 2018

This is a rebuttal to your article 'Renewable energy plans on track' (GDN, December 29). Absolutely no to waste-to-energy facilities in Bahrain! Why? (original article below)

Myth 1: Waste incineration is a source of renewable energy.
Fact: Municipal waste is non-renewable, consisting of dis...
Read Full Post »
/